Following his appointment as Tottenham's head coach, Antonio Conte has rocketed into the top ten highest-paid boss in the world football game.
The 52-year-old headed Inter Milan to the Serie A championship before leaving the San Siro in May owing to differences over the club's transfer policy.

Conte was widely expected to take over as manager of Tottenham Hotspur in the summer, but the club were unwilling to fulfill the Italian's requests at the time.
Credit: PA
Nuno Espirito Santo's miserable tenure as Tottenham Hotspur manager ended on Monday with a 3-0 loss to Man Utd at the Tottenham Hotspur Stadium.

Conte was formally named Tottenham's next head coach on Tuesday, with the ex Juventus and Chelsea manager under agreement until 2023.


The recently appointed Tottenham Hotspur manager has also received a significant salary from the Premier League team.
Credit: PA
Conte's £13 million compensation has propelled him to the second top paid manager in the Premier League, The Daily Star revealed.


Conte falls far short of Man City head coach Pep Guardiola, whose yearly salary is a whopping £19.5 million.


Diego Simeone, the boss of Atletico Madrid, joins Guardiola and Conte as the top 3 highest-paid coaches, earning £12.5 million per year.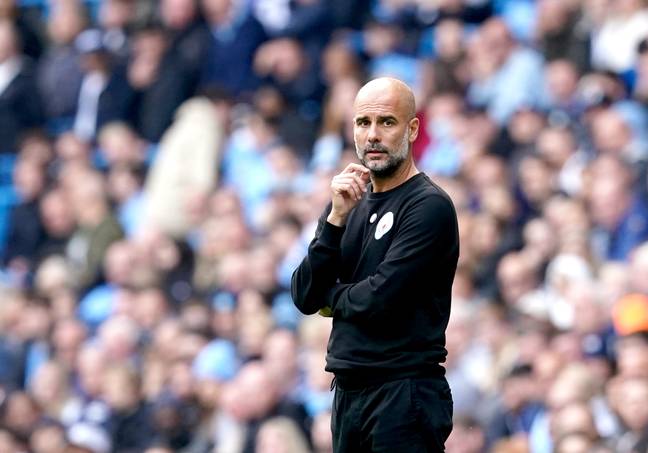 Credit: PA
The list of top 10 highest-paid football managers in the worldwide are listed below.

1. Pep Guardiola (Man City): £19.5million


2. Antonio Conte (Tottenham): £13million


3. Diego Simeone (Atletico Madrid): £12.5million


4. Jose Mourinho (Roma): £11million


5. Jurgen Klopp (Liverpool): £9 million


6. Massimiliano Allegri (Juventus): £7.5million


7. Julian Nagelsmann (Bayern Munich): £7million


8. Mauricio Pochettino (PSG): £6million


9. Thomas Tuchel (Chelsea): £5.5million


10. Carlo Ancelotti (Real Madrid): £5million


Conte led his initial Tottenham practice session at Hotspur Way on Tuesday, ahead of the club's Europa Conference League match on Thursday.


The ex Inter manager has promised to build a "solid club" that will play "exciting football for our supporters."


"My coaching style is really simple: to play good and entertaining football for our followers," Conte said Spurs TV: To have a consistent team, rather than one that goes up and down.


Credit: PA
"I believe the fans deserve a competitive club that is willing to fight." I shall do everything in my power to earn their support.
This type of situation drives you and enhances your desire to work and achieve something meaningful for the team's fans.


"Becoming manager is a fantastic chance and an honour."
Featured Image Credit:
PA